Lash Forever Eyelash Extensions strives to be a leader in the eyelash extension industry, bringing quality and service to new heights. We at Lash Forever Eyelash Extensions are truly lash experts: lash extensions aren't just an added service, it's our only service. We specialize in making clients look and feel beautiful, providing them with a low maintenance beauty routine.
1. We are running a special promotion for new clients: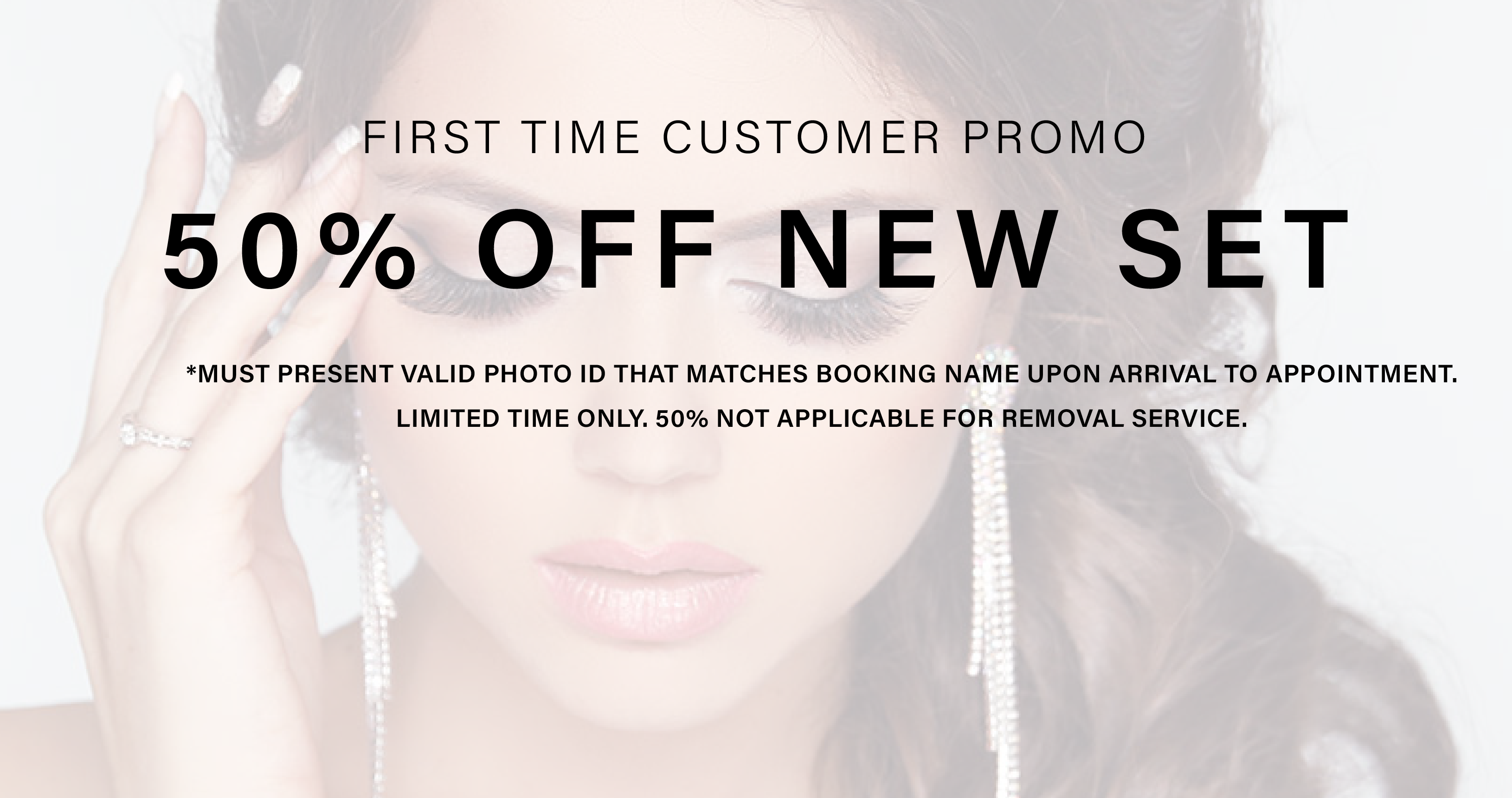 2. Choose from our three different sets: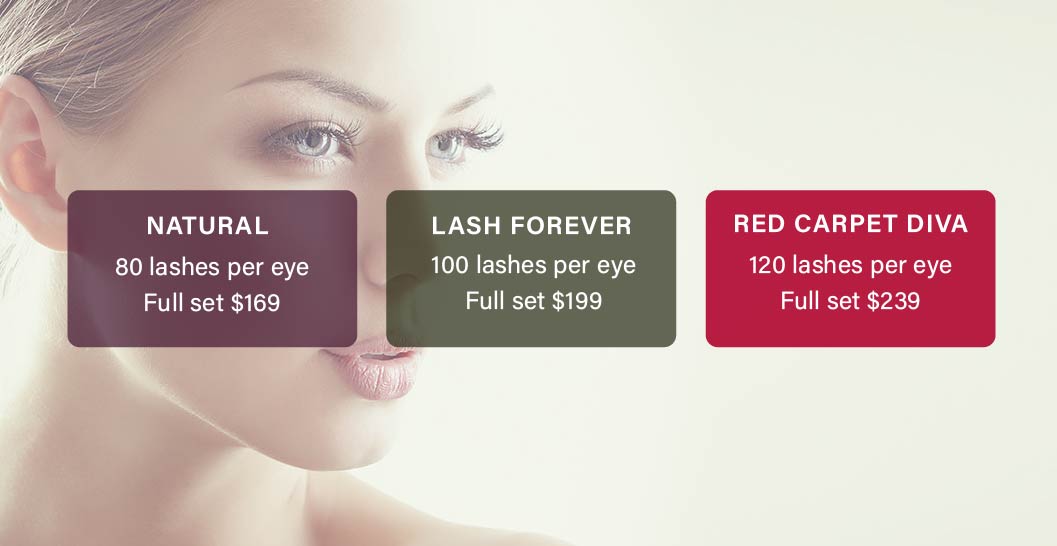 The difference between the three sets is the amount of extensions applied onto each eye. If you are unsure of which set to book for, we recommend booking the LASH FOREVER set (100 lashes per eye). A consultation based on your natural eye shape, size, and lash condition will be conducted to help you decide on the perfect look with customized length, fullness, and curl.
3. When ready to book an appointment online:
Please click the following button and be sure to include your responses in the SPECIAL REQUESTS section –
● How did you hear about us?
● Have you had eyelash extensions before?
● If so, do you have any eyelash extensions on right now? (If you currently have extensions on,we require that you also book a removal service.)

4. When ready to book an appointment over the phone:
Please be ready to provide your responses to the following questions –
●  Full name
● Cell phone number and mobile carrier
● Which set would you like to book for? (80/100/120)
● How did you hear about us?
● What day/time are you available?
● Have you had eyelash extensions before? If so, do you have any eyelash extensions on right now?
● Credit card information
If you must cancel or reschedule your appointment, please do so at least 6 BUSINESS HOURS before your appointment time to avoid a cancellation fee. All appointment cancellations must be made & confirmed via telephone. Appointment cancellations through text or email are not accepted.
5. Before coming to your appointment:
● Do not wear eye makeup. Makeup close to the eye area must be removed prior to the application process. Use a mild, oil-free cleanser. Do not use oil-based makeup removers.
● Do not apply face creams or sunblock in the eye area. The oil found in many moisturizers prevents eyelash adhesive from bonding to the natural eyelash and reduces the longevity of your eyelash extensions.
● Do not put on mascara. Removing mascara can be very time-consuming and any residual makeup will prevent proper application of the extensions.
● Do not curl your lashes before your appointment. Extensions will not adhere to crimped eyelashes.
● Please silence your phone while the extensions are being applied. Talking in the treatment room is prohibited as the lash application requires precision. Feel free to listen to your own audio or take a nap and let the lash transformation begin.
● We do not perform refill services on work that was not done at Lash Forever Eyelash Extensions – NO EXCEPTIONS. If you currently have lash extensions on, it is required to book a removal service with your new set on your first visit. This is to avoid the risk of mixing different adhesives and different materials with extensions applied at other salons.
● Texting us at (212)-390-8282 with close up photos of yourself with your normal eye makeup on can be very helpful.